Stephanie and Nicholas were married on September 4th, 2020 in an outdoor micro wedding celebration at Celebrate Snug Harbor. This couple didn't let the pandemic put a damper on their I Dos! With a bit of imagination, they found ways to rework their celebration to make it both safe AND sentimental. It was a very romantic, memorable day for all.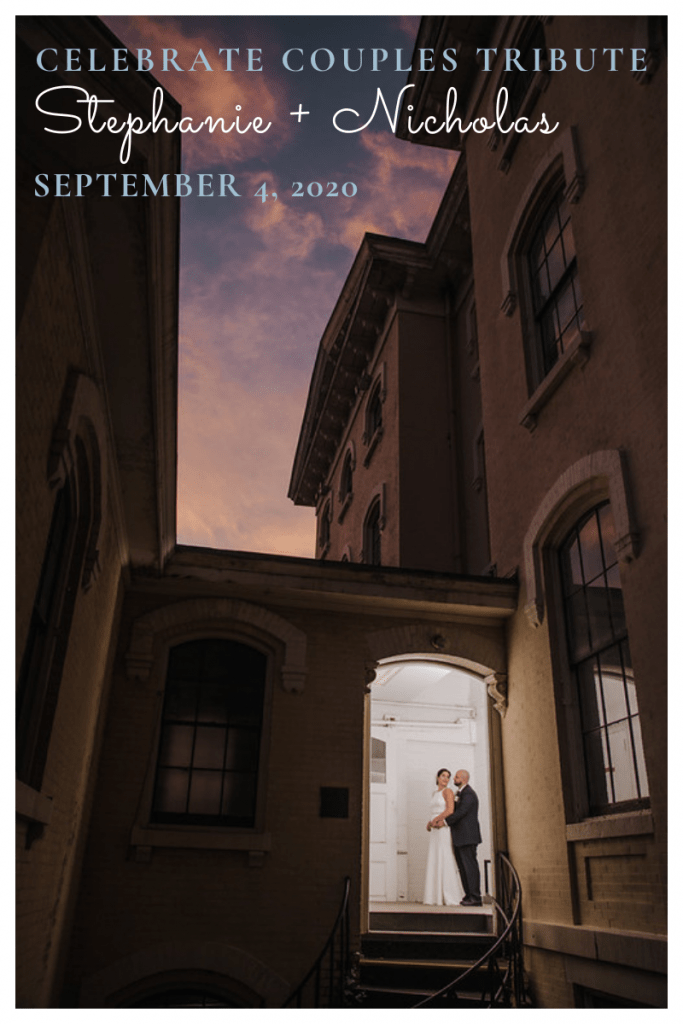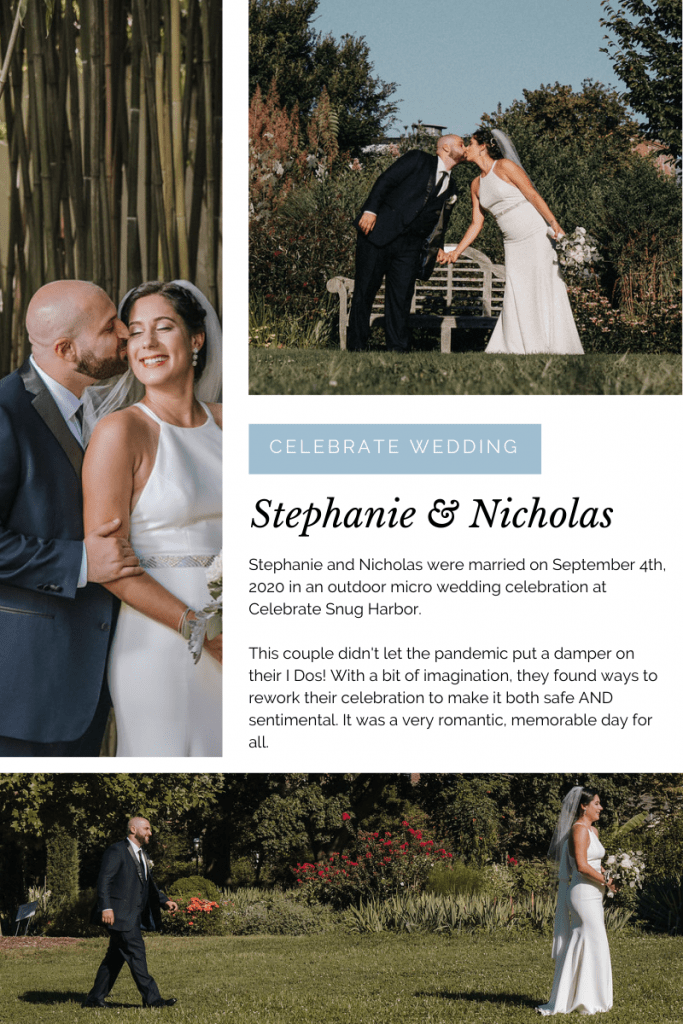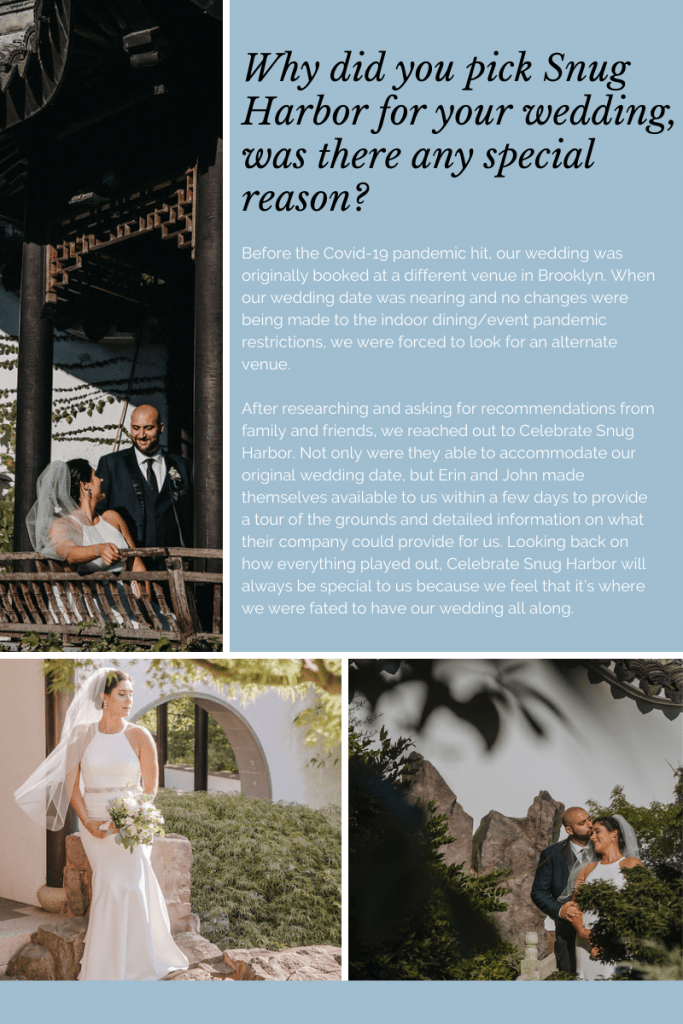 Before the Covid-19 pandemic hit, our wedding was originally booked at a different venue in Brooklyn. When our wedding date was nearing and no changes were being made to the indoor dining/event pandemic restrictions, we were forced to look for an alternate venue. After researching and asking for recommendations from family and friends, we reached out to Celebrate Snug Harbor. Not only were they able to accommodate our original wedding date, but Erin and John made themselves available to us within a few days to provide a tour of the grounds and detailed information on what their company could provide for us. Looking back on how everything played out, Celebrate Snug Harbor will always be special to us because we feel that it's where we were fated to have our wedding all along.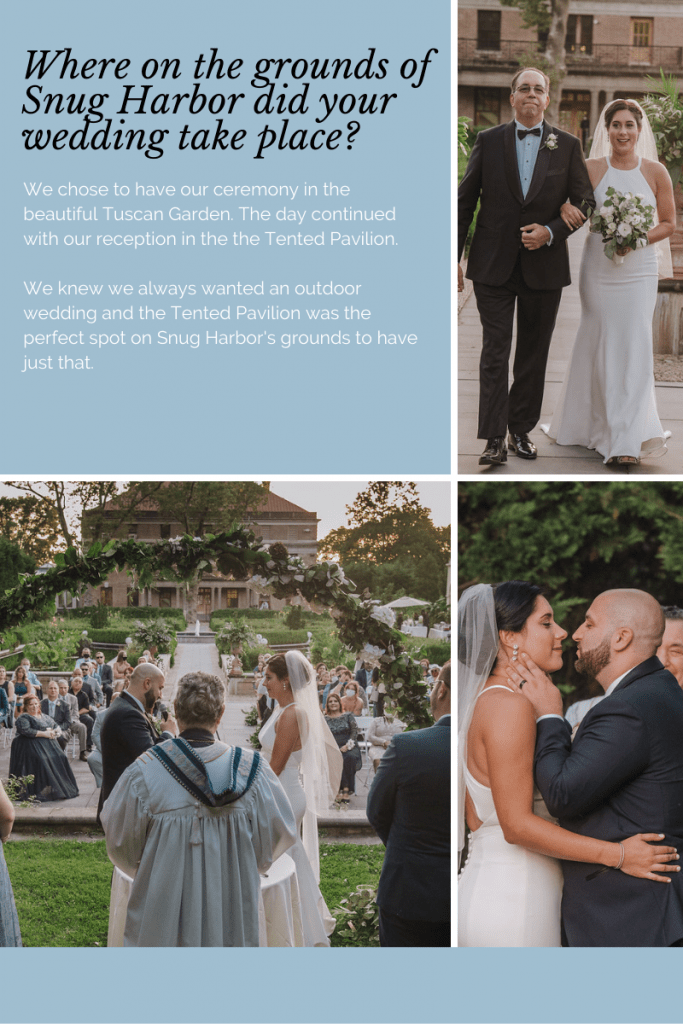 We chose to have our ceremony in the beautiful Tuscan Garden. The day continued with our reception in the the Tented Pavilion. We knew we always wanted an outdoor wedding and the Tented Pavilion was the perfect spot on Snug Harbor's grounds to have just that.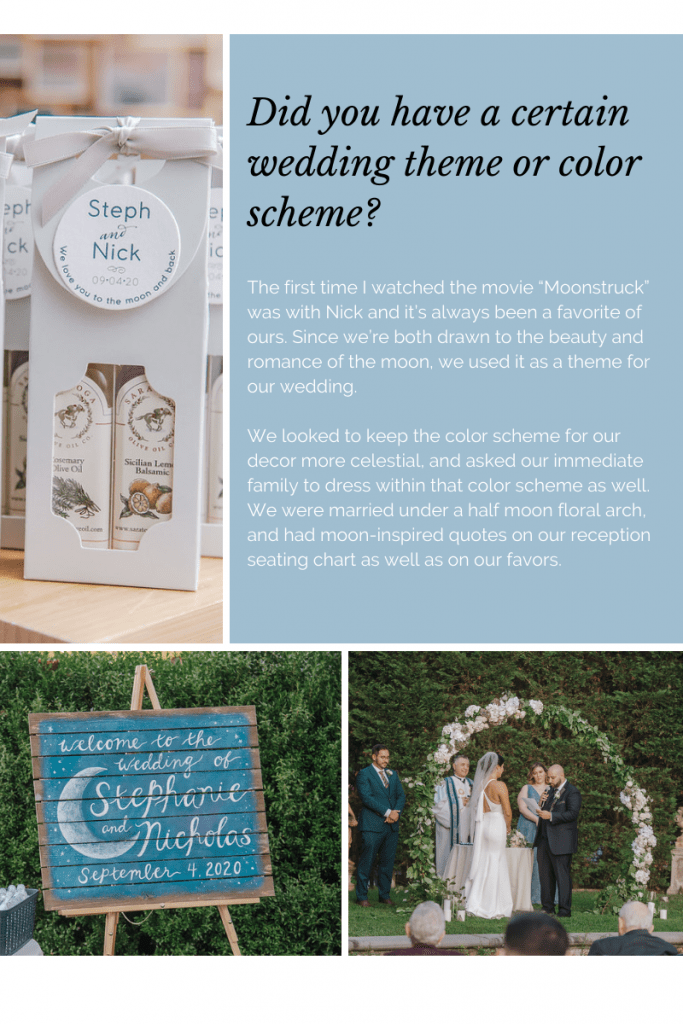 The first time I watched the movie "Moonstruck" was with Nick and it's always been a favorite of ours. Since we're both drawn to the beauty and romance of the moon, we used it as a theme for our wedding. We looked to keep the color scheme for our decor more celestial, and asked our immediate family to dress within that color scheme as well. We were married under a half moon floral arch, and had moon-inspired quotes on our reception seating chart as well as on our favors.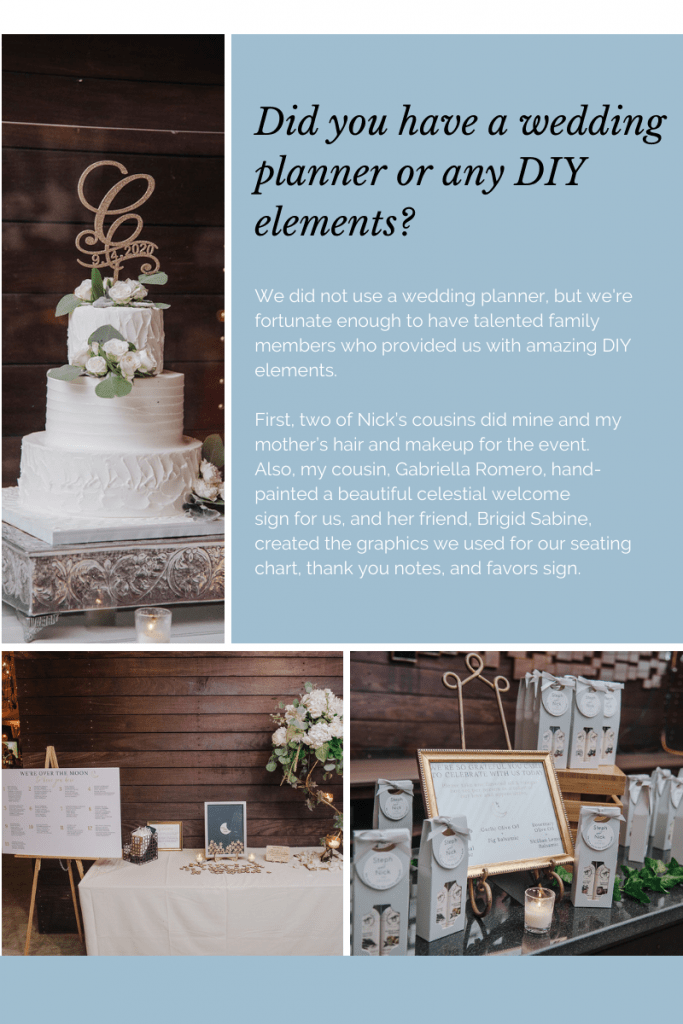 We did not use a wedding planner, but we're fortunate enough to have talented family members who provided us with amazing DIY elements. First, two of Nick's cousins did mine and my mother's hair and makeup for the event. Also, my cousin, Gabriella Romero, hand-painted a beautiful celestial welcome sign for us, and her friend, Brigid Sabine, created the graphics we used for our seating chart, thank you notes, and favors sign.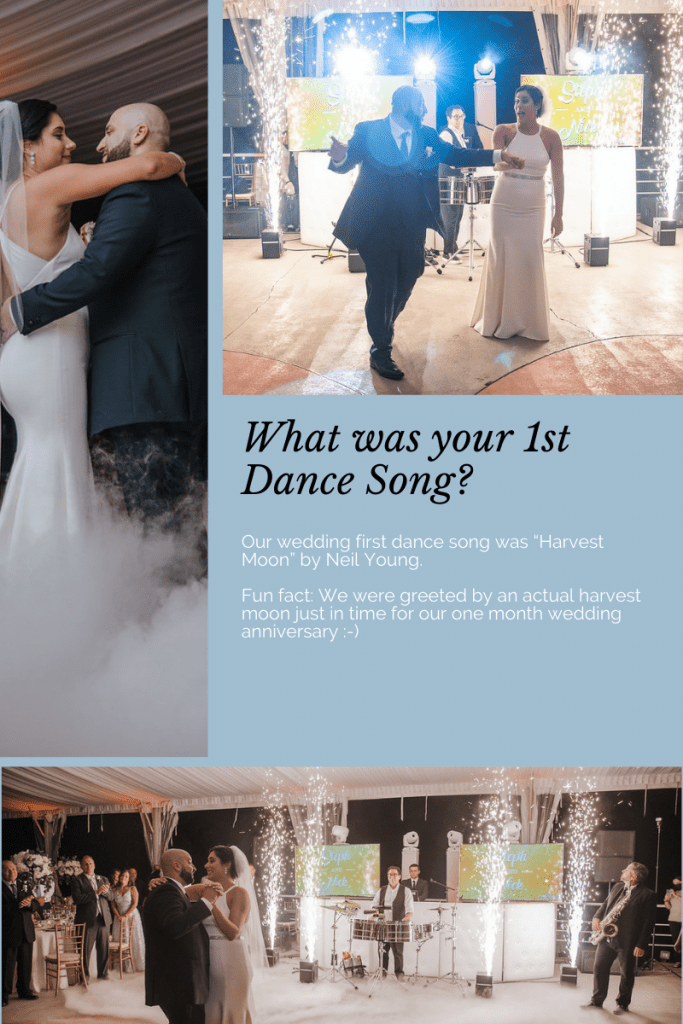 Our wedding first dance song was "Harvest Moon" by Neil Young. Fun fact: We were greeted by an actual harvest moon just in time for our one month wedding anniversary 🙂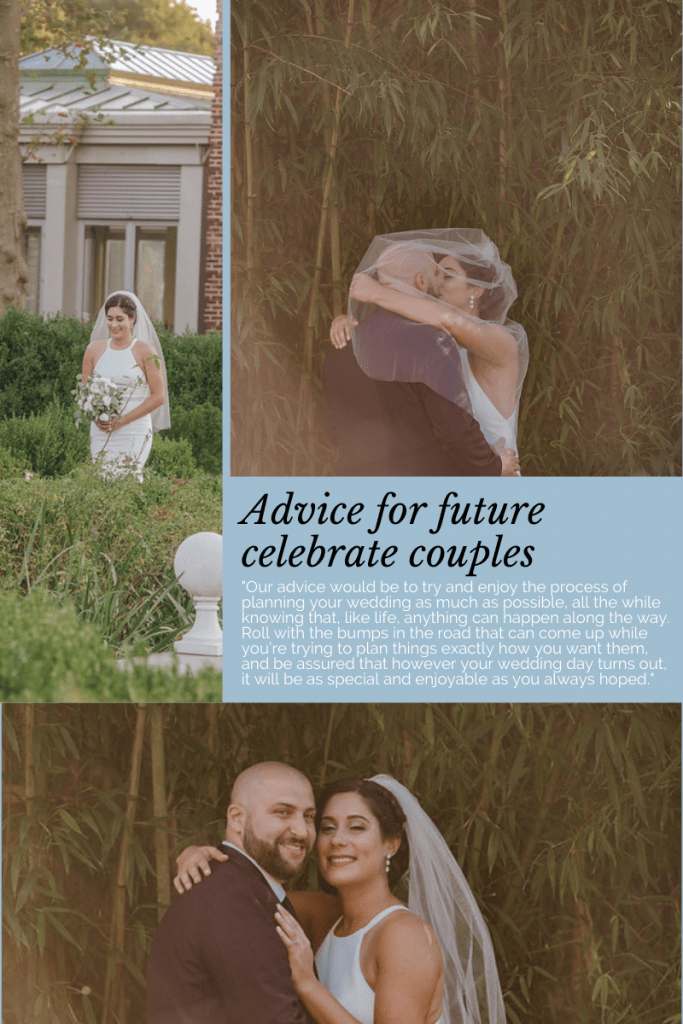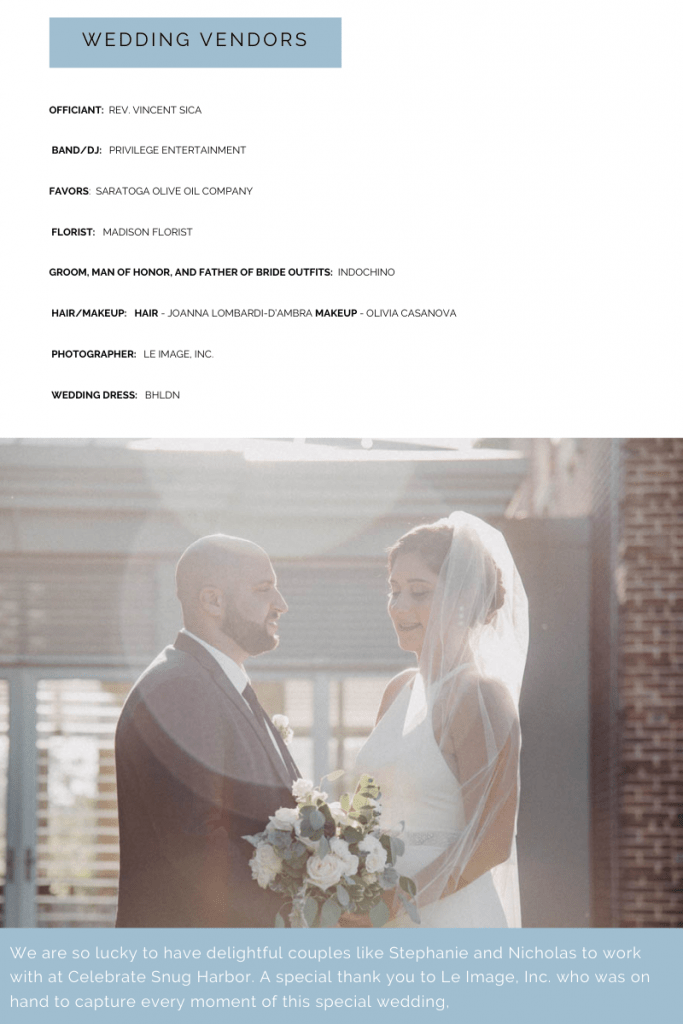 We are so lucky to have delightful couples like Stephanie and Nicholas to work with at Celebrate Snug Harbor. A special thank you to Le Image, Inc. who was on hand to capture every moment of this special wedding.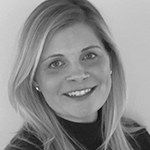 by Lindsey Rimassa
on
Share this post