THE Real Estate Networking Event of the Year hosted by CREtech was held at Pier 36 in mid October.
We owe a thank you to the team over at Impulse Event Productions for designing this event.
From coffee bar services to cocktail hours, our team was pleased to cater a productive week.
Relish had the opportunity to cater and serve smoothly run receptions for Cherre, JLL and HQO. Coffee services included an espresso bar provided by Express Kafeh in both HQO and Cherre's booths.
Follow us!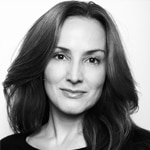 by Claudine Revere
on
Share this post