What an unforgettable weekend in NYC celebrating together (in person, safely!) to support Global Citizen Live 2021. We are part of the change!
Global Citizens 2021 was a worldwide, 24-hour event aiding to defend our planet and fight poverty, bringing together global citizens, historic artists, and leaders. A memorable day on the Great Lawn in Central Park with performances by Andrea Bocelli, Coldplay, Lizzo, Shawn Mendes, Billie Eilish, Camila Cabello, Jennifer Lopez, Meek Mill + many more. The focus for this worldly event is a part of the Global Citizen Recovery Plan for the World with emphasis on COVID-19, ending hunger, resuming learning, protecting our planet, and advancing equity.
Actions taken:
– More than $1.1 billion raised
– 157 million trees committed to be planted
– 60 million COVID-19 vaccine doses were announced thanks to partnerships between the government, philanthropy, non-governmental organizations, and the private sector.
The day in NYC could not have been successful without the time and dedication fellow sponsors and vendors put into Global Citizen Live. It is always a such a privilege to participate in events like this with such amazing sponsors. This year included Cisco, Citi Bank, Diageo, Gallo Wines, Coca-Cola, and Overland Entertainment among others. All in participation to support Global Citizen's vision of working toward a world free of extreme poverty by 2030.
A huge thank you to Global Citizen for choosing us to be the exclusive VIP tent caterer for the past 8 years! We are honored time and time again. This year we presented our new Fall 2021 menu, carefully curated by Executive Chef Mark Russell. Chef Mark's menu included a variety of options, including meat & game, vegan & vegetarian, as well as being concise of attendee's possible dietary restrictions.
Global Citizen Live has a herculean effort to increase sustainability efforts to make our world a better place. Each sponsor had their own way of partaking in these efforts.
Relish Catering + Hospitality was responsible for compostable cutlery and grab + go containers for everything we served.
Turn provided cups for all soft and alcohol beverages that eliminates single-use plastic with their evolving digital capture & reuse system.
Global Citizen themselves had all leftover food from catering donated to City Harvest, all plastic on-site was eliminated encouraging guests to bring reusable water bottles, as well as offering more vegan & vegetarian options than ever before to minimize environmental impact.
It is always heartwarming to partake in such a great cause. We thoroughly look forward to Global Citizen Live for years to come.
Follow us!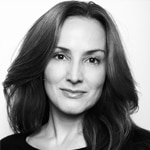 by Claudine Revere
on
Share this post