"Stay inspired, never stop creating"
To celebrate Women's History Month, Relish highlights some of the Women-Owned businesses we work with. As well as honoring the billions of women all around the world.
Relish itself is a certified minority- and women-owned business, founded in 2001 by Claudine Revere. Relish partners closely with many like-minded businesses, a handful being women-owned. These women-owned businesses include:
Overland Entertainment
Leane Romeo, President
Aok Events
Andrea Kochanowsky, Owner
Shauna Brook Marketing & Communications
Shauna Brook, Founder & CEO
By The Way Bakery
Helene Godin, Founder & CEO

Follow us!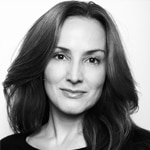 by Claudine Revere
on
Share this post