Thanksgiving is a time of togetherness and gratitude. This year, we asked our team to share their traditions, dishes, festivities, and how they enjoyed their family time.
---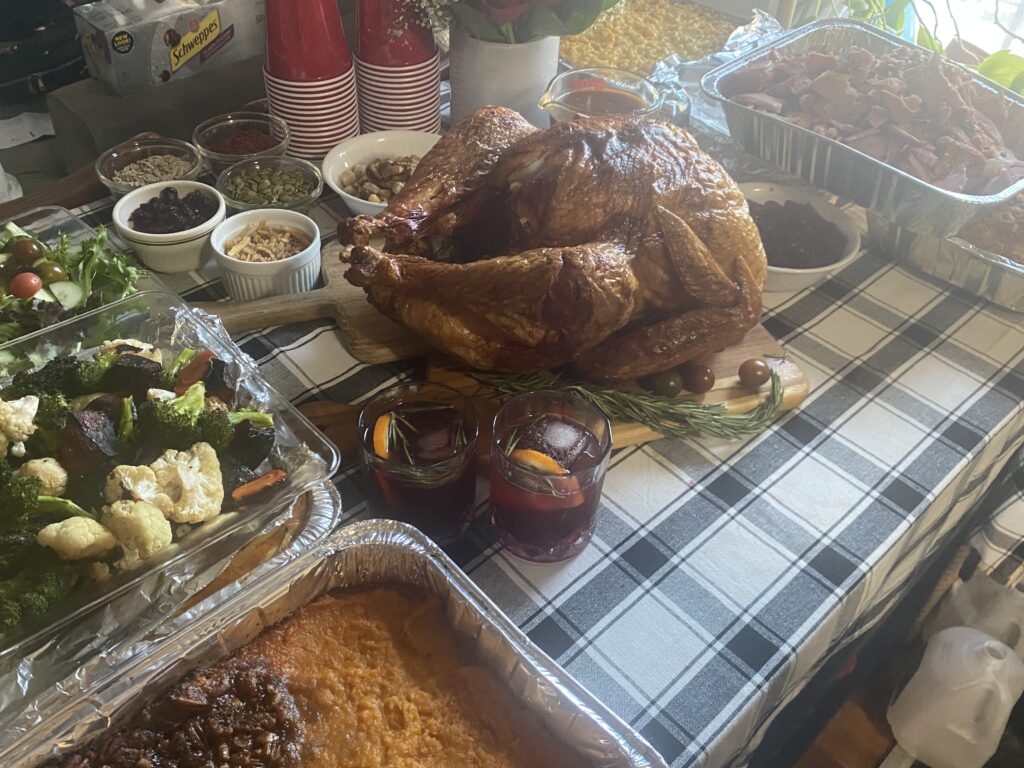 Kitchen Manager, Vaughn Clements and his family deemed, "The Clements Clan" celebrated their traditional Thanksgiving holiday with friends and family. They played "Name that tune", "Name that movie".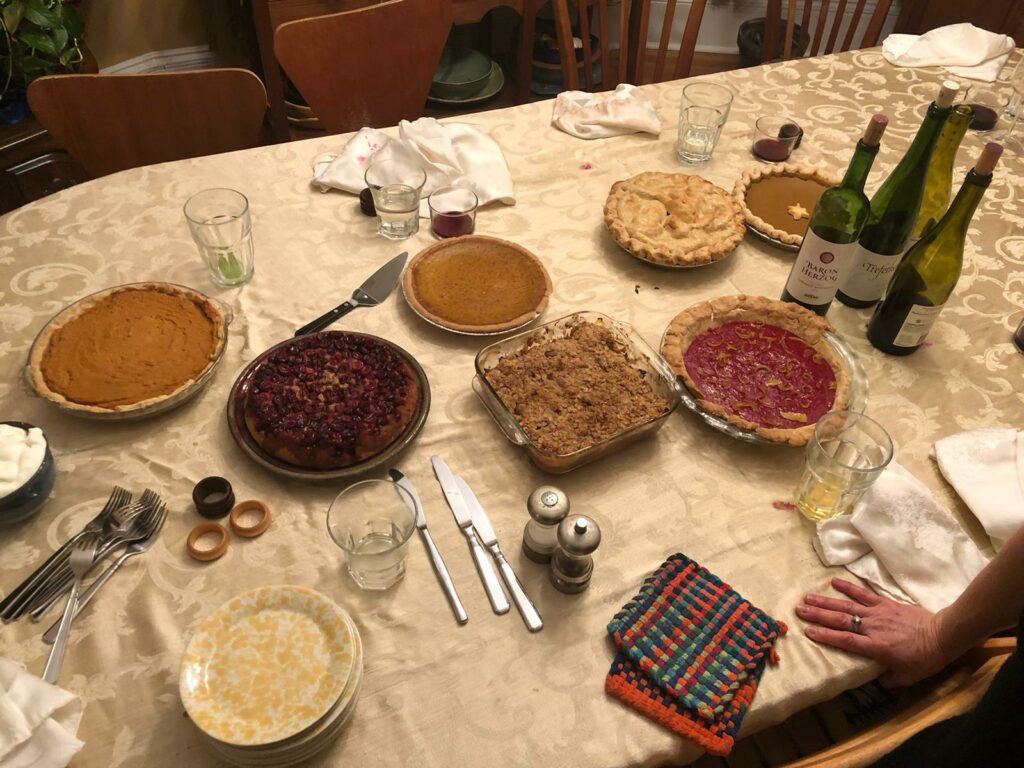 Catering Event Specialist, Shoshana Paris-Saper and her family enjoyed a spread of Thanksgiving pies. This sure wasn't an overnight success, with a few days of preparation and baking, dessert was delicious and met the needs of all allergies and dietary preferences!
From left to right: gluten free sweet potato pie, gluten free cranberry upside-down cake, gluten free pumpkin, gluten free apple crisp, gluten free cranberry lemon curd pie, kosher non-dairy apple pie, kosher non-dairy pumpkin pie.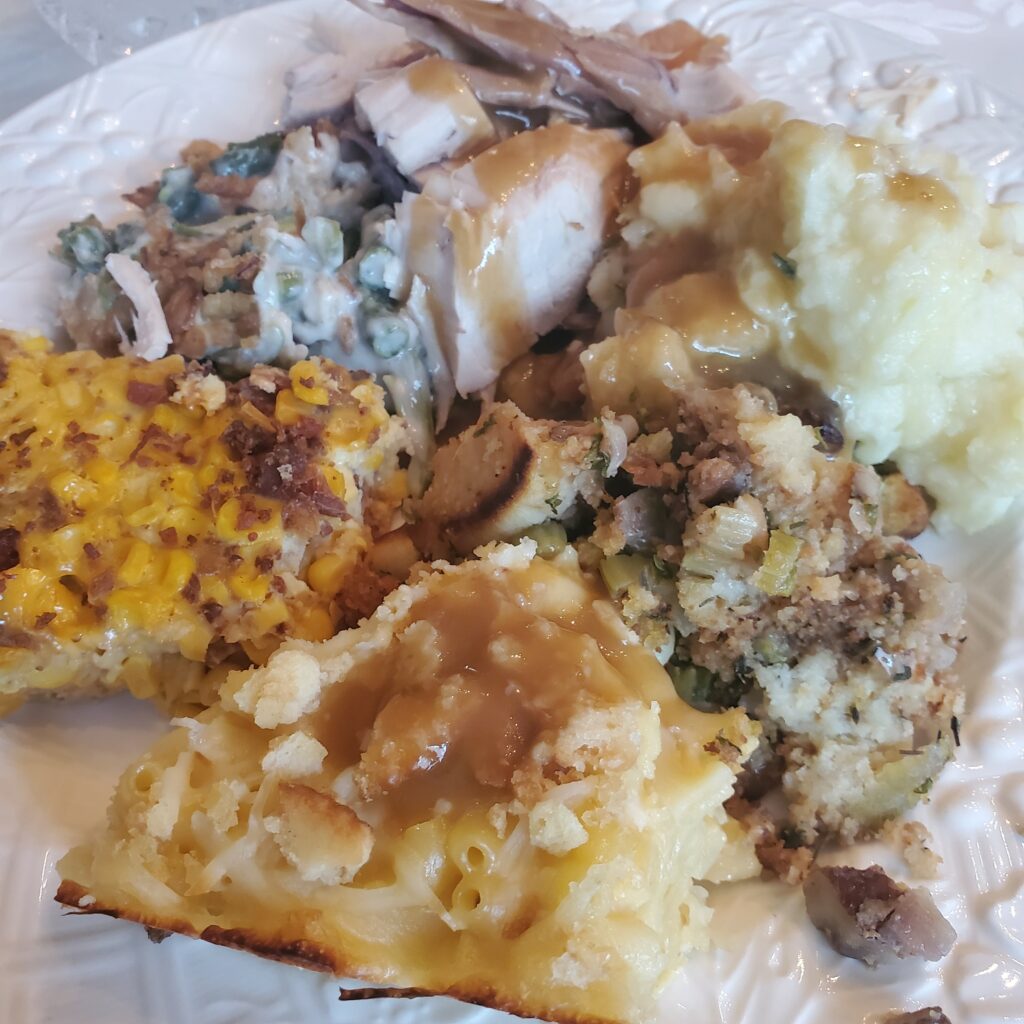 Production Sous Chef, Matt Shoemaker, his wife and two daughters, Grace and Siobhan went to his parent's house in Pennsylvania. Matt helped his mother cook for twenty-five of his cousins and their families.
The menu included roast turkey, mashed potatoes, sausage stuffing, mushroom stuffing, carrot souffle, mac n' cheese, pineapple spoon bread, green bean casserole, cheesy baked corn with bacon, sage gravy, and cranberry relish.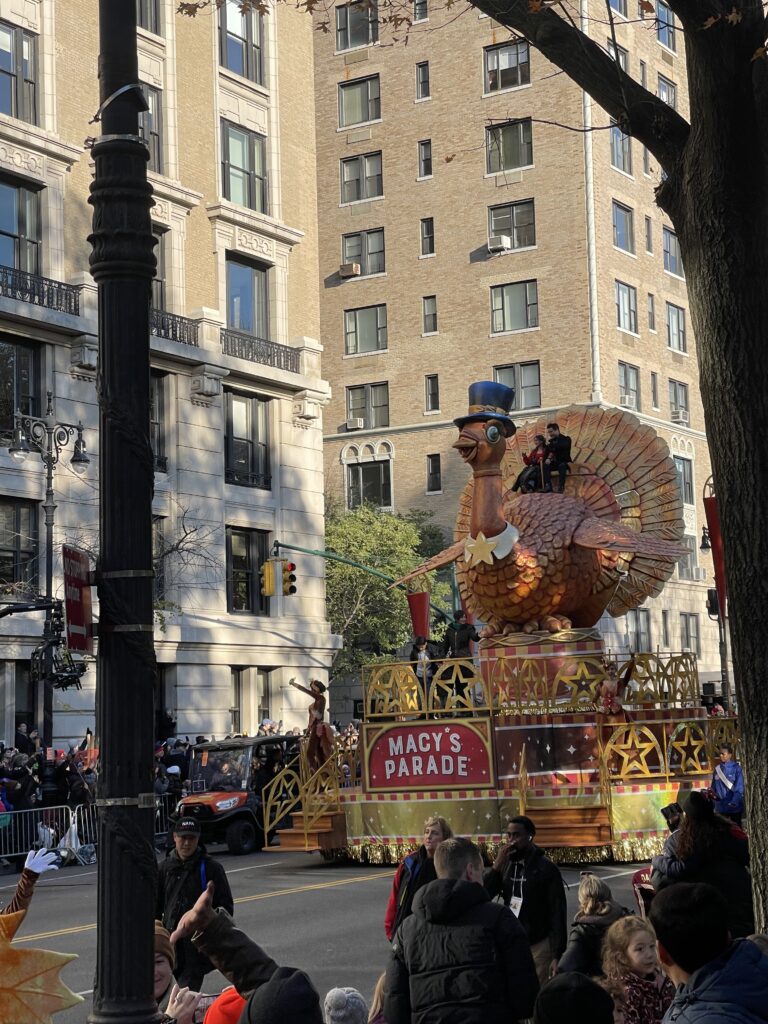 Digital Marketing + Social Media Manager, Kasie Sullivan and her in-laws attended the Macy's Thanksgiving Day Parade early Thursday morning. After heading back to the Garden State, she enjoyed a delicious traditional Thanksgiving dinner.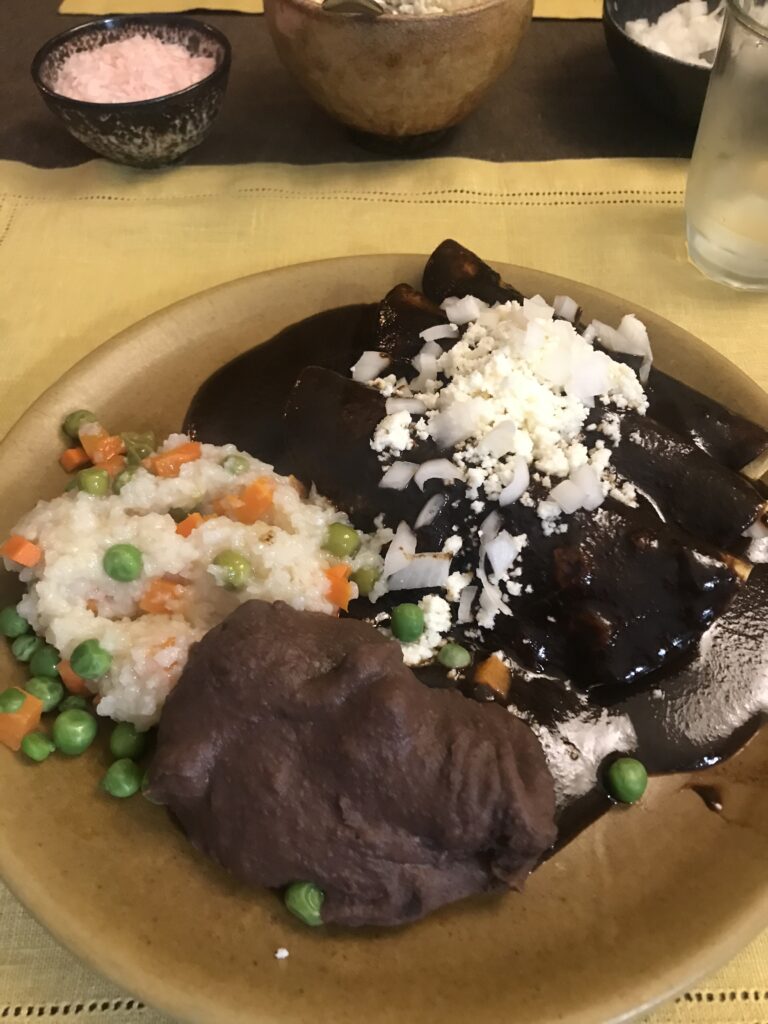 Executive Chef, Mark Russell curated a delicious untraditional Thanksgiving dinner. Having spent the past 30 or so years in apartments with small "efficient" kitchens, he was reluctant to bringing on the chore of a whole roast turkey dinner.
This year, a small turkey breast, poached in court bouillon, pulled and smothered in mole negro. The mole used, a jar from down south, purchased at a street market in Oaxaca, while visiting relatives. Refried beans, a good Spanish rice packed with vegetables, fresh nixtamal tortillas, a crumble of cotija cheese. No leftover turkey, stuffing and cranberry sandwiches!
---
We extend our gratitude for each and every person on the Relish team. From daily operations to off-site events, the efforts of our team never go unnoticed – We look forward to growing as individuals, as a team, and as a company.
Follow us!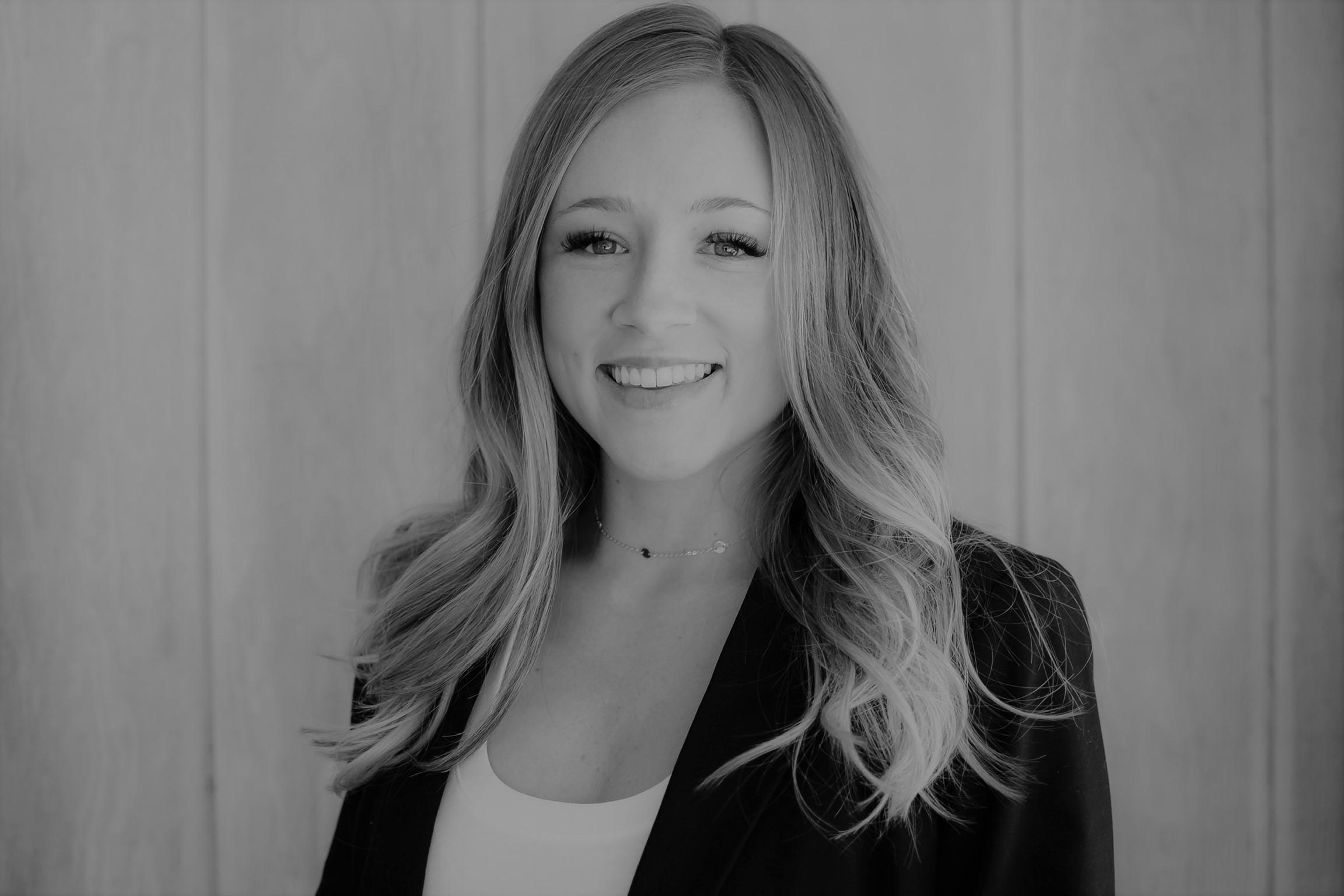 by Kasie Sullivan
on
Share this post