Your next pizza night is covered! Check out this Pesto Veggie Pizza recipe below – We love being inspired by other's recipes.
Pesto Veggie Pizza
Ingredients
1 package (1/4 ounce) active dry yeast

1 cup warm water (110° to 115°)

1/3 cup grated Parmesan cheese

2 tablespoons canola oil

1 tablespoon sugar

1 tablespoon dried basil

1/2 teaspoon salt

3/4 cup all-purpose flour

1 to 1-1/2 cups whole wheat flour

3-1/2 cups fresh baby spinach

1/4 cup prepared pesto

1-3/4 cups coarsely chopped fresh broccoli

3/4 cup chopped green pepper

2 green onions, chopped

4 garlic cloves, minced

2 cups shredded part-skim mozzarella cheese
Directions
In a small bowl, dissolve yeast in warm water. Add the Parmesan cheese, oil, sugar, basil, salt, all-purpose flour and 3/4 cup whole wheat flour. Beat until smooth. Stir in enough remaining whole wheat flour to form a soft dough (dough will be sticky).
Turn onto a lightly floured surface; knead until smooth and elastic, about 6-8 minutes. Cover and let rest for 10 minutes.
Roll dough into a 16-in. x 12-in. rectangle. Transfer to a baking sheet coated with cooking spray; build up edges slightly. Prick dough with a fork. Bake at 375° for 8-10 minutes or until lightly browned.
Meanwhile, in a large saucepan, bring 1/2 in. of water to a boil. Add spinach; cover and boil for 3-5 minutes or until wilted. Drain and place in a food processor. Add pesto; cover and process until blended.
Spread over pizza crust. Top with broccoli, green pepper, green onions, garlic and mozzarella cheese. Bake 10-12 minutes or until cheese is melted. Yield: 6 servings.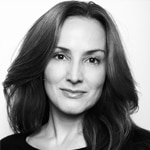 by Claudine Revere
on
Share this post