Sift, Stir and Savor shares some of the best recipes! Check out these homemade potato chips below – We love being inspired by other's recipes.
Homemade Baked Potato Chips
Try this oil-free recipe for homemade baked potato chips by Sift, Stir, and Savour.
Ingredients
2 large russet potatoes

sea salt to taste

ground pepper to taste
Directions
Pre-heat oven to 400 degrees. Line baking sheet with parchment paper.
Wash potatoes and cut into thin slices (1/4 inch or less) with a mandolin.
Spread over lined baking sheet in a single layer and sprinkle with sea salt and ground pepper. Flip the potato slices over and again sprinkle with sea salt and ground pepper.
Bake for 15-20 minutes, flip the potato slices and bake for 15-20 more minutes.
Depending on the thickness of our potato slices, you may need to bake them for an extra 10 minutes per side. You'll know they're done when they're slightly browned and snap easily.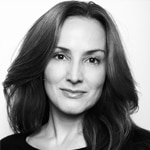 by Claudine Revere
on
Share this post