Southern Living shares some of the best recipes! Check out these Blueberry-Cinnamon Muffins below – We love being inspired by other's recipes.
Blueberry-Cinnamon Muffins
Recipe and Photo by: Southern Living
Ingredients
1/4 cup regular oats

2 tablespoons brown sugar

1 teaspoon ground cinnamon, divided

1/4 cup butter, softened

1 cup granulated sugar

1/2 cup egg substitute

1 teaspoon vanilla extract

2 cups all-purpose flour

1 teaspoon baking soda

1/2 teaspoon baking powder

1/2 teaspoon salt

1 1/4 cups fat-free buttermilk

1 cup fresh blueberries

Vegetable cooking spray
Directions
Stir together oats, brown sugar, and 1/2 teaspoon cinnamon; set aside.
Beat butter and granulated sugar at medium speed with an electric mixer until fluffy. Add egg substitute, beating until blended. Stir in vanilla.
Combine all-purpose flour, baking soda, baking powder, salt, and remaining 1/2 teaspoon cinnamon; add to butter mixture alternately with buttermilk, ending with flour mixture. Gently stir in blueberries. Spoon batter into muffin pans coated with cooking spray, filling two-thirds full. Sprinkle evenly with oat mixture.
Bake at 350° for 15 to 20 minutes or until tops are golden. Cool muffins in pans 5 minutes; remove from pans, and cool on wire racks.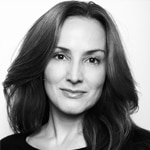 by Claudine Revere
on
Share this post