You don't have to be Martha Stewart to make these Empanadas!
Basic Empanadas
Recipe & Photo credit marthastewart.com
Ingredients
For the Filling:

2 pounds ground pork or beef

2 medium onions, finely diced

2 jalapeno chilies, minced (ribs and seeds removed for less heat, if desired)

1/2 teaspoon chili powder

2 cans (14.5 ounces each) tomatoes, diced

coarse salt and ground pepper

1 cup fresh cilantro, chopped

For the Dough:

4 cups all-purpose flour, plus more for dusting

2 teaspoons baking powder

2 teaspoons salt

1/2 cup (1 stick) cold butter, cut into small pieces

1 cup cold water

1 large egg, lightly beaten with 1 tablespoon water (do not beat until ready to bake)
Directions
Make the filling: In a 12-inch skillet over medium-high, cook meat until no longer pink, breaking it up into small pieces, 5 to 7 minutes.
Add onion and jalapenos; cook until soft, 5 minutes. Stir in chili powder and tomatoes. Cook over medium until mixture has thickened, 12 to 15 minutes. Season with salt and pepper. Fold in cilantro. Let cool.
Make the dough: In a bowl, combine flour, baking powder, and salt. Using your fingers, cut in butter until mixture is crumbly. Add just enough cold water so dough comes together.
Form empanadas. If desired, freeze on a baking sheet until firm, 2 hours. Wrap tightly in plastic; freeze in plastic bags.
To bake fresh or frozen empanadas, preheat oven to 400 degrees. Place on parchment-lined baking sheets. Brush tops with egg wash, avoiding crimped edges. Bake until golden brown, rotating sheets halfway through, 30 to 40 minutes.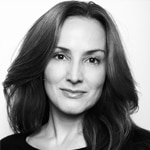 by Claudine Revere
on
Share this post