Lorenzo joined the Relish Catering + Hospitality Team in February of 2023, as a Workplace Dining Account Manager. Lorenzo spends his workdays on-site in Williamsburg, Brooklyn with one of our Workplace Dining Clients for daily lunch service, and weekly happy hours.
Originally from Michigan, Lorenzo moved to New York City 15 years ago and dove right into the hustle and bustle. With experience in the restaurant industry and culinary, to communication and advertising, Lorenzo has been able to express his creativity in the hospitality industry with Relish.
Working for Relish, Lorenzo looks forward to learning more about the client company, Relish, and the industry. Lorenzo has been a great asset to the team thus far, and we are excited for what is to come!
Follow us!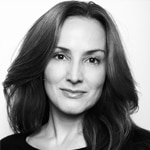 by Claudine Revere
on
Share this post