Kyra is the newest team member of Relish Catering + Hospitality – joining us as an Associate Planner, we are excited to see Kyra learn the industry and flourish into a great addition to the team!
As an Arizona State University graduate, with a degree in Lighting Design for Theater and a minor in Film, Kyra has a keen eye for design and attention to detail. Before moving to New York City, Kyra's previous role included Bar Supervisor / Event Coordinator at the Alamo Drafthouse in Arizona and The Press Room in New York City. NYC has brought her here to Relish – with her passion for creating unforgettable experiences, she is eager to help bring client's dream events to reality and network within the industry.
In her free time, Kyra enjoys attending conventions and events including Comic Con.
We are excited for Kyra to bring her eagerness to learn and passion for events to Relish Catering + Hospitality.
Welcome, Kyra!
Follow us!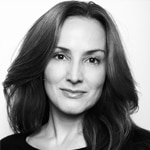 by Claudine Revere
on
Share this post