Join us in welcoming Workplace Dining, Sous Chef, Annie Maibaum to Relish Catering + Hospitality, she brings a wealth of experience and passion for being in the kitchen that will undoubtedly enhance the Relish team.
Annie has been professionally cooking in New York City kitchens for the past ten years. Her love of food was born at home as a toddler; she fondly remembers making "chocolate souffle" in the microwave with her older sister while her parents slept. Needless to say, she has come a long way since then!
After completing undergrad at Syracuse University, Annie attended I.C.E. where she went on to the likes of Dos Caminos, Blue Hill, and many other places in the city, as well several Mom and Pop shops in Brooklyn which she still holds dear to her heart. Most recently, she ventured into the realm of FOH management where she gained a more wholistic understanding of the hospitality experience.
When she's not at work or cooking at home, Annie runs her own marmalade company (Maytree Marmalade). Outside of the world of food, she enjoys volunteering and engaging with less fortunate communities around the city as well as reading anything and everything -with an affinity for graphic novels, Niel Gaiman and pretty much anything she can get her hands on.
She is very excited to be a part of the team and looks forward to where here career with Relish will take her!
Welcome, Annie!
Follow us!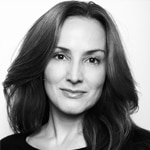 by Claudine Revere
on
Share this post