Custom Culinary
Gifts & Meal Kits
Relish Catering + Hospitality creates bespoke culinary gifts and interactive kits to complement your next virtual event. Planning an online event? Let Relish design a unique, personalized theme for you and your guests. Express yourself with our whimsical custom picnic totes, try our savory grill boxes or get the party started with any of our wildly creative themed meal kits.
Any hour can be happy hour with our Quench™ ready-to-drink cocktails and snacks. Call us today to find out how we can inspire your next virtual party or any of your daily online activities.
Contact Us Today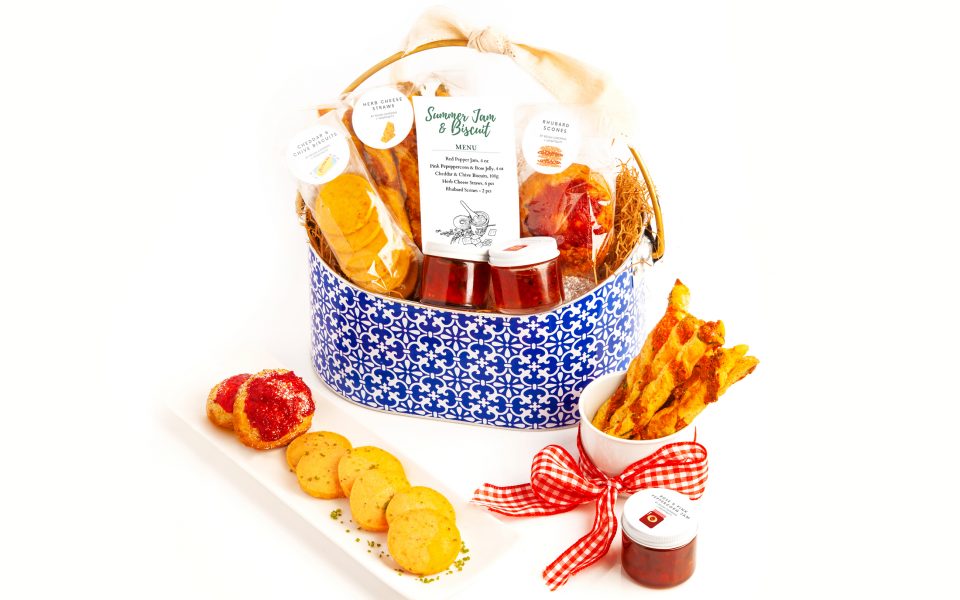 Very Berry Jam & Savory Biscuit Gift Tin
Enjoy a taste of summer in a tin! This impressive gift tin, which features an attached personalized hangtag is a great way to say and show how much you appreciate someone. Inside is a duo of red pepper jam and pink peppercorn & rose jelly, cheddar and chive biscuits, herb cheese straws and decadent rhubarb scones. Part sweet, part savory, and all amazing.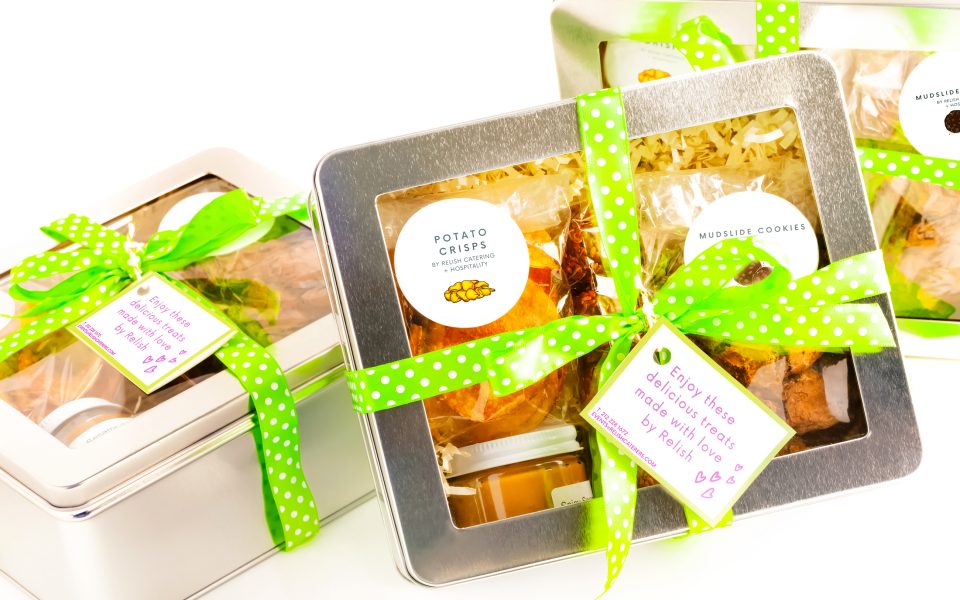 Relish Signature Gift Tin
This deliciously versatile gift tin is beautifully packaged and perfect for any occasion. Put a smile on your giftees' face with these yummy delights. Our crowd favorites are bundled up into a special trio with just the right number of options for you snacking needs! Make it extra special with a personalized hangtag. You can't go wrong with this delightful presentation of treats!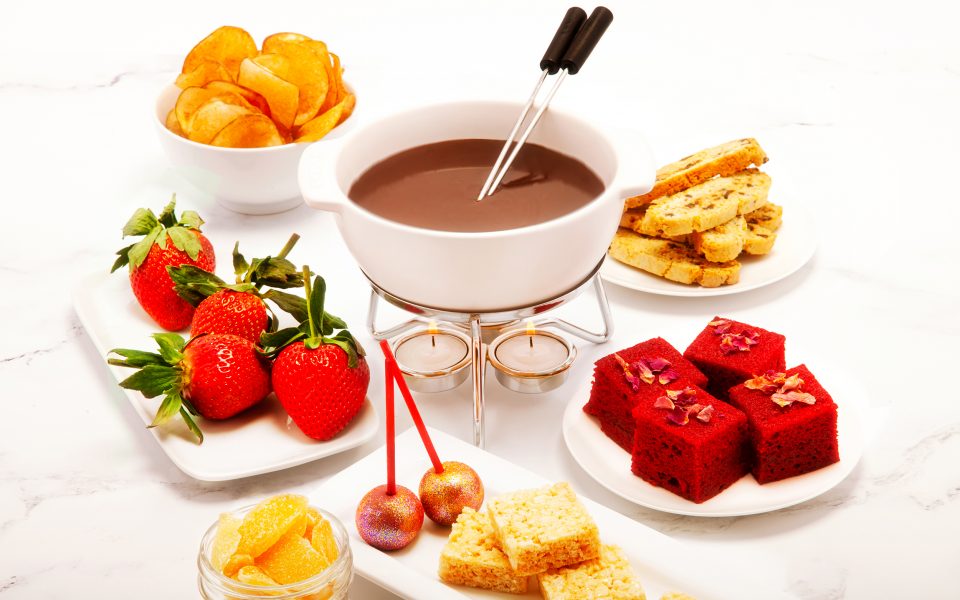 Fondue Kit
A special fondue kit for gift giving or to share with good company! This thoughtful kit arrives with a fondue pot and a selection of colorful treats to savor including red velvet-rose cake squares, butterscotch fudge sparkle pops, long-stemmed strawberries, relish potato crisps, house-made rice crispy treats, dark chocolate dipped hazelnut-biscotti, candied ginger and classic candy hearts. Heating and assembly instructions included.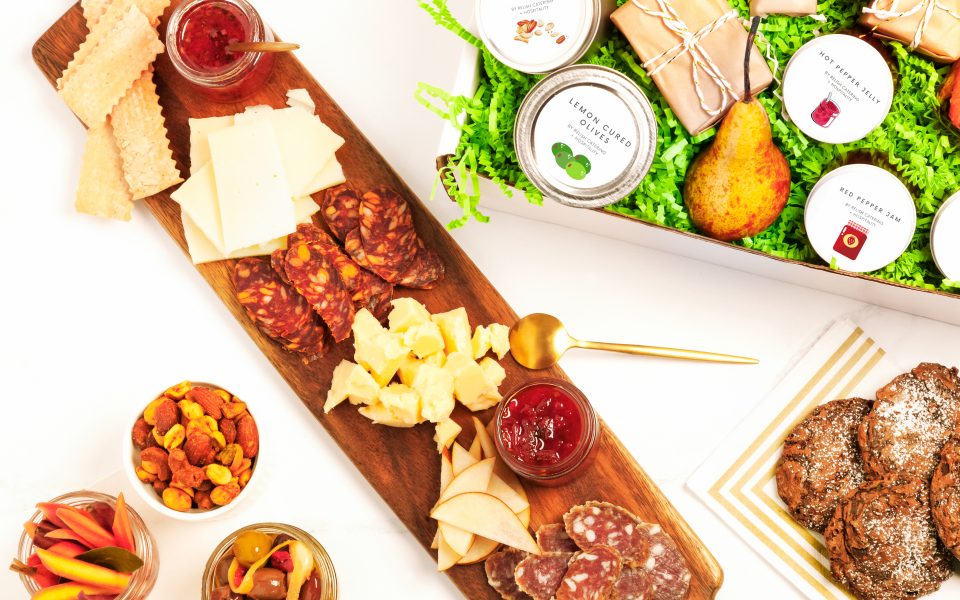 Gourmet Fruit & Cheese Gift Box
Enjoy crispy fresh fruit and a spread of gourmet treats in this deluxe-sized box of complementing flavors. Our specialty summer box includes delicious rose and pink peppercorn jams, pleasantly sharp cheddar cheese, pickled vegetables, juicy bosc pears, seeded crackers with a delightful artichoke tapenade and many more goodies! Ideal for a small family or gathering.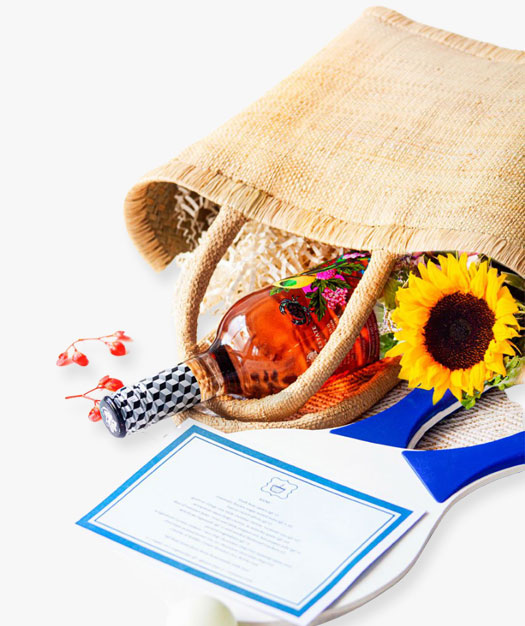 Yes! We can create a custom culinary gift just for you. Each gift is completely customizable, enabling you to incorporate your brand through packaging, merchandise, a custom note card, props and more.