International Women's Month
In homage to the historic vegetarian industry of New York, rooted in America Protestantism, women's suffrage, and Kashrut practices, Executive Chef Mark Russell curated a vegan "meatless "carvery – The Sadie Schildkraut's Carving Board.
In the early 1930's Sadie Schildkraut operated several New York City eateries and upstate resorts with menus concentrating on vegetable dishes. She advertised "vegetable meats of excellent taste and quality." Patrons dined virtuously on meals allowing them to adhere to their personal diets. Weather guided by vegetarianism, dietary laws, or personal morality; diners were sated not "stuffed."
Placing today's green movements and sustainable initiatives squarely in history, this carving station, carved to order, includes:
Whole branch brussels sprouts, roasted with olive oil
Spinach flan stuffed kabocha squash
Cocoa crusted jumbo sweet potatoes
Ube, onion, and apple stuffed delicata squash
Vegan Wellington (portobello, spinach, carrot terrine, wrapped in puff pastry)
Whole head curry cauliflower roast
Sauces:
Vegan demi-glace
Preserved cherry tomato confit
Cranberry shallot confiture
Kitchen sink chermoula
Vegan garlic herb aioli
Beet root and apple horseradish
Pictured: Sadie Schildkraut's Carving Board at the Annual Industry Holliday Party held at The Manhattan Center.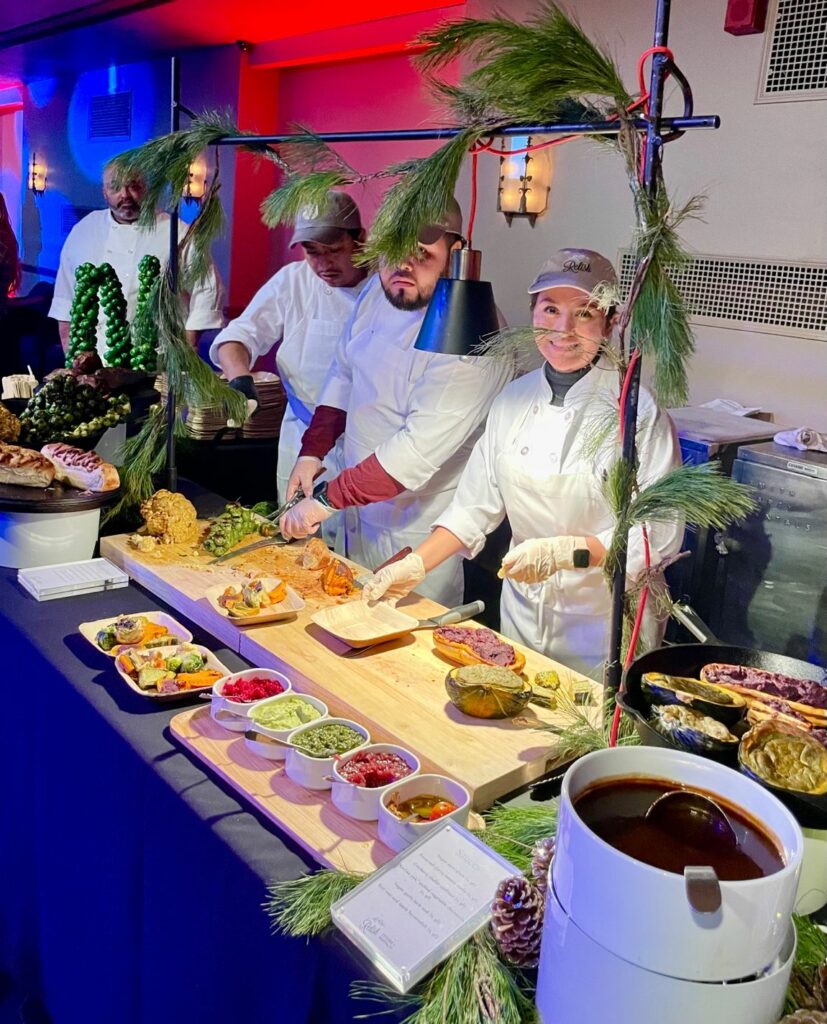 Follow us!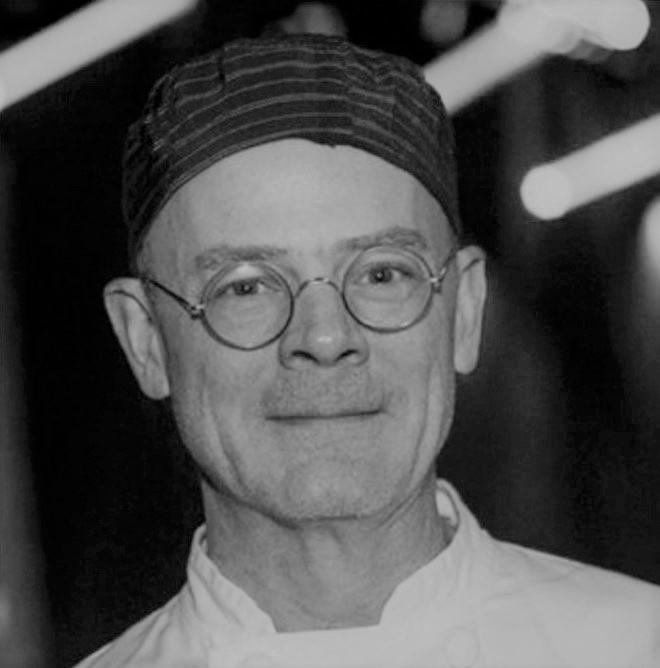 by Mark Russell
on
Share this post