Claudine Revere
Founder Relish Catering + Hospitality

Claudine Revere is the founder of Relish Catering + Hospitality. Relish is a full service,
boutique catering and event planning company in New York City. Relish was created 20+
years ago with a few simple, but guiding principles that remain today; a passion for
delicious food, genuine hospitality and attention to detail to ensure operational
excellence.
Prior to Relish, Claudine was Director of Restaurants for Giorgio Armani's six restaurant
properties in America and worked with celebrity chef Larry Forgione as Director of
Operations, managing the expansion of his NYC restaurant group and diversification into
retail dining. Claudine also spent several years with TAM Restaurant Group as Director
of Operations, overseeing company-wide restaurant, catering and quick-serve
operations.
In addition to Relish Catering + Hospitality, Claudine is the owner of Celebrate Snug
Harbor, a stunning wedding venue located on the historic grounds of Snug Harbor
Cultural Center + Botanical Gardens in Staten Island, New York.
Claudine is a Wife and Mother to two fantastic children, two adorable Cavoodles and
Relish which she affectionately refers to as her "first" child. Claudine sits on the Board of
VISY Australia and Pratt Industries, USA, is on the Advisory Committee of Human Rights
Voices in New York City and serves as an ambassador for Second Bite food recovery and
rescue in Melbourne.
EAT, DRINK + RELISH!

Follow us!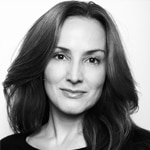 by Claudine Revere
on
Share this post