Join us in welcoming Catering Event Specialist, Spencer to Relish Catering + Hospitality, she brings a wealth of experience and a passion for hospitality that will undoubtedly enhance our team.
Spencer's journey in the hospitality industry began at a young age, working in her family's catering business in Western Pennsylvania. Her thirst for knowledge led her to pursue English Literature, TESOL, and Chinese studies at Messiah University. After graduation, she embarked on an ambitious adventure teaching English in Beijing!
In the wake of the pandemic, Spencer found her way to The Big Apple and rediscovered her love for the hospitality industry and began working in restaurants and concert venues, reaffirming her passion for creating unforgettable experiences. Eager to grow, Spencer seeks to expand her expertise in event planning and discover the most extraordinary venues to host epic parties in NYC.
When she's not busy planning events, Spencer enjoys indulging in her hobbies. Whether it's knitting, baking homemade bagels, improving her Spanish skills, or exploring new destinations. Fun fact: she has already set foot on four continents, with three more on her bucket list!
At Relish, we are delighted to have Spencer on board and eager to see all that she will contribute to our team. Her enthusiasm, sustainability practices, and great, big green thumb perfectly align with our values.
Welcome, Spencer!
Follow us!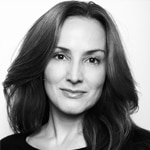 by Claudine Revere
on
Share this post