Shoshana Paris-Saper
Catering Event Specialist

A longtime passion for all-things cooking, food and wine encouraged Shoshana into the food
and beverage industry. At a young age Shoshana developed an interest in cooking from
watching Jacques Pepin's Saturday morning PBS cooking show. She later to turn her hobby
into hands on experience and opportunities through internships in high school and her time as
a student at Goucher College in Maryland. She first discovered her love of wine when she
began working at Astor Center, managing their wine, spirit, and cocktail classes and tastings.
From tasting wines from across the globe to attending seminars with Winemaker Roman Roth
and Wine Merchant Neal Rosenthal themselves, she loves the process of learning the history
and science behind the production of wine. Shoshana is currently studying to take the Society
of Wine Educators Certified Specialist of Wine exam!
As a recent addition to the Relish Catering + Hospitality team, coming from three years
working in catering with Eataly, Shoshana is most looking forward to collaborating with the
kitchen to create innovative menus for clients and creating memorable experiences for guests.
We are excited for Shoshana to bring her love for the industry and passion for creating
memorable guest experiences to Relish Catering + Hospitality.
Welcome, Shoshana!
Follow us!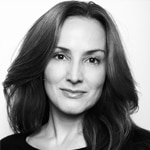 by Claudine Revere
on
Share this post