On September 25th, 2021 Relish Catering + Hospitality had the opportunity to be the exclusive VIP tent caterer at Global Citizen Live for the 8th year! We had the privilege of working alongside numerous sponsors with extreme dedication, including Overland Entertainment.
"Unparalleled level of service. Attention to detail and an extremely strong core staff. The entire team has exceptional ability to problem solve onsite – coming up with creative solves to whatever issues pop up at live events."
– Kate Sztabnik
Senior Producer at Overland Entertainment
Follow us!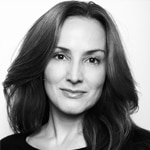 by Claudine Revere
on
Share this post