New York Times' Margarita Recipe. Is it happy hour yet?!
NYT Cooking Margarita Recipe
Photo & Recipe courtesy of cooking.nytimes.com
Ingredients
2 ounces blanco tequila

 Juice of 1 whole lime

½ ounce triple sec, preferably Cointreau

Salt for rim (optional)

Lime wedge, for garnish
Directions
Fill a cocktail shaker with ice and add tequila, lime juice and triple sec. Shake. Pour, with the ice, into a highball or footed glass (salt rim first if you like). Garnish with wedge of lime.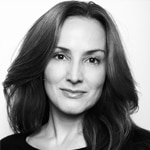 by Claudine Revere
on
Share this post