Dessert lover? Bon Appetit has the perfect recipe to make Salted Caramel Sauce. Just give us a bowl of vanilla ice cream! YUM
Make Salted Caramel Sauce from Scratch
Recipe and Photo credit: http://www.bonappetit.com/recipe/hazelnut-butter-cake-with-sea-salt-caramel
Ingredients
¾ cup granulated sugar

1 tablespoon light corn syrup

¾ cup heavy cream

1 tablespoon unsalted butter

½ tablespoon flaky sea salt (such as Maldon)
Directions
Bring granulated sugar, corn syrup, and 2 Tbsp. water to a boil in a medium saucepan over medium-high heat, stirring to dissolve sugar.
Boil, swirling pan occasionally, until mixture turns a deep amber color, 8–10 minutes.
Remove from heat and gradually add cream (mixture will bubble vigorously). Cook over medium heat, stirring occasionally, until smooth, about 2 minutes.
Remove from heat and mix in butter and salt.
Let cool slightly before serving with cake.
Notes
Caramel sauce can be made 5 days ahead. Cover and chill. Bring to room temperature before serving.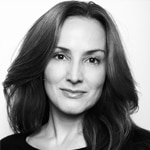 by Claudine Revere
on
Share this post