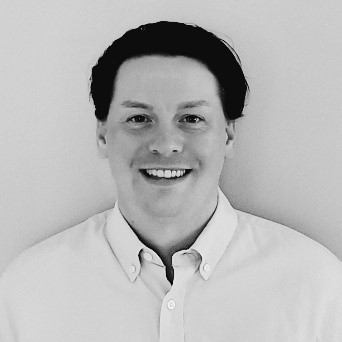 Robert Severini
Managing Director
Robert manages the day-to-day operation of the company while helping to guide and craft the Relish of the future. Relish is a fully integrated catering company focused on providing elevated catering + hospitality experiences, across a broad spectrum of clients and organizations.
In his role, Robert provides leadership and direction across Sales, Marketing and Day to Day Operations. Work closely with the culinary team and lateral departments to provide succinct 360 Relish hospitality experiences for catering, café and WPD clients. 
You may be familiar with Robert from LinkedIn where he frequently publishes informative articles about policies and practices that impact the hospitality industry, as well as legal and educational information to help inform others about changes effecting our industry. Robert is a regular guest speaker and contributor to multiple hospitality channels and catering platforms.
Robert was most recently the Director of Events at Wildlife Conservation Society. At the Wildlife Conservation Society, Robert oversaw their events and catering department, optimizing the profits for all the private events held within the WCS Parks (Bronx Zoo, Central Park Zoo, Queens Zoo, Prospect Zoo, and New York Aquarium). Robert and the team also supported various internal departments (Event Marketing, Public Affairs, Community Affairs, Government Affairs, Office of the President/CEO, Education, etc.…) with delivering successful events to support WCS's global mission. While at the WCS, Robert rebranded their events to help build more brand awareness in the New York event's market.
In 2012, Robert was appointed General Manager of Elegant Affairs Off-Premises Catering & Event Planning. There he oversaw day-to-day operations, marketing, maintaining strong profitability and the growth of the company, tripling its revenues, and doubling its profits in just four years. While there, he was able to truly understand what it takes to run a growing business in the New York market.
At the start of his career, he spent nearly ten years overseeing events at a prestigious country club, as well as his own event planning company. Robert began to utilize his talents in Manhattan and the Hamptons, working in the Meatpacking District for Robbins Wolfe Eventeurs.
Robert is a native New Yorker and jack-of-all-trades within the events industry.
from Robert –
"Nearly five years after parting from Relish Catering + Hospitality for the WCS, I'm thrilled to return as the Managing Director. My focus will be to oversee the scaling and expansion of Relish by honing my 20+ years of experience, leadership, network, and more. As a firm believer in karma and great company culture, I will focus on various areas of the business, sales, marketing, branding, business development, culinary, operations, finances, technology, and future trends"
"When I'm not working, I enjoy traveling, wine country, movies, good books and cooking.  I love local sports, art, live music and am passionate about educating others".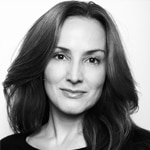 by Claudine Revere
on
Share this post