Darryll Manalili
Executive Sous Chef
With varied culinary skills and numerous years' experience in a fine dining at  Michelin starred, The Mark Restaurant by Jean-Georges, Philippine native, Darryll has come full circle with Relish Catering + Hospitality and assumed the role of Executive Sous Chef.
After culinary school, Darryll began his career in 2012 and has developed great skill within the industry. His expertise in reducing food costs, adjusting to new demands and recipe development in accordance with consumer tastes, nutritional needs, and budgetary considerations is exceptional.
In his new role as Executive Sous Chef, Darryll is excited to not only start right where he left off but use his innovated ideas to bring Relish to the next level.
In his free time, Darryll enjoys exploring the city, trying new things, and spending time with his friends.
Follow us!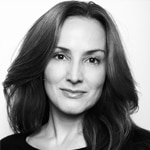 by Claudine Revere
on
Share this post