Join us in welcoming Cafe Manager, Charlie Mejia to Relish Catering + Hospitality. We are excited for him to join the Relish team, as he comes with numerous years of experience in Food and Beverage Management, his passion for the industry will be a great asset to the team.
In the course of his career, he has spent the most of his time working in various restaurants, coffee shops, and catering opportunities located throughout the city. From assisting in new restaurant openings in the Meatpacking District, to wedding and Mitzvah catering in Connecticut, Charlie is even more eager to take his range of experience and apply it in our newest business endeavor, Cafe Services.
When Charlie isn't working, you can find him out and about in NYC socially dancing Salsa, or at a restaurant trying out their seafood.
Charlie is very excited to be a part of the team and looks forward creating a memorable experience for each guest and making a lasting impact in the midst of launching the new concept behind Relish's Cafe Services.
Welcome, Charlie!
Follow us!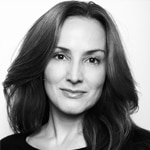 by Claudine Revere
on
Share this post