Bel Thompson
General Manager | Workplace Dining
We would like to welcome Bel Thompson to the Relish Catering + Hospitality team as ⁠General Manager of Workplace Dining. Bel began her career in hospitality at the early age of thirteen, working at David's Cookies in Brooklyn and from that sweet start, her journey began. 
"I should have known food would be my end game."  Food was the end game, but the road traveled was not a straight line.
Bel left George Mason University early to work for Karen Sadler, whose company repped music video directors. From there, Bel worked at Tommy Boy Records in marketing and promotions and at indie companies for several years before finally following her heart and enrolling at the Institute of Culinary Education in NYC. While there, Bel worked as a supervisor in the purchasing department and as a chef assistant for both events and recreational classes. Bel externed at Prune Restaurant, where she transitioned to management, running the day-to-day operations. Bel left Prune and took a little time off before joining Dairyland/The Chefs Warehouse, where, for 12 years, she worked as an account manager (Le Bernardin, Lady M Confections, Chikalicious Dessert Bar and Zuma were among her many customers).
A master organizer and multitasker, Bel's talents in the kitchen paired with her operational expertise make her uniquely qualified to coach and lead the Workplace dining experience for both our clients and our team.
Born and raised in Brooklyn, Bel loves good food, strong drinks and great company. In her free time, she travels to as many cities as she can to attend Le Dîner en Blanc.
Welcome Bel!
Follow us!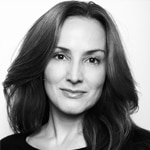 by Claudine Revere
on
Share this post