Slightly sweet, tart and deliciously smooth, this Apple Cider Cocktail is filled to the brim with cozy, warm fall flavors! An easy festive cocktail that is downright delicious, perfect for fall gatherings and holiday celebrations!
Autumn Cider
8oz White Cranberry Juice
4oz Apple Cider
2oz Lemon Juice
1ea Cinnamon Stick
1ea Clove
1ea Star Anise
6oz Gin
1ea dried lemon
serves 4 (5oz drinks)
Directions:  In a small saucepot, place all ingredients over medium heat.  When it comes to a boil, remove from heat, cover, and let stand for 10-15 minutes (the longer you wait, the better it tastes!).  Strain cinnamon, clove, and star anise from the liquid.  In a shaker, add gin to warm liquid, stir with a bar spoon.  Pour into your favorite glass and enjoy.
Follow us!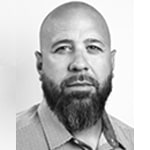 by Charles Grund
on
Share this post